Stonewoods Buy With Confidence
by Stonewoods
With Christmas and the cold weather ahead already starting to cross people's minds, have had a number of enquiries relating to the process of buying a new Stonewoods fireplace. To assist you in getting the fireplace of your dreams installed before the festive season, we have created this helpful blog post, briefly explaining the process to all.
So, if you would like to gain more of an idea of what happens when purchasing a fireplace from ourselves, keep on reading…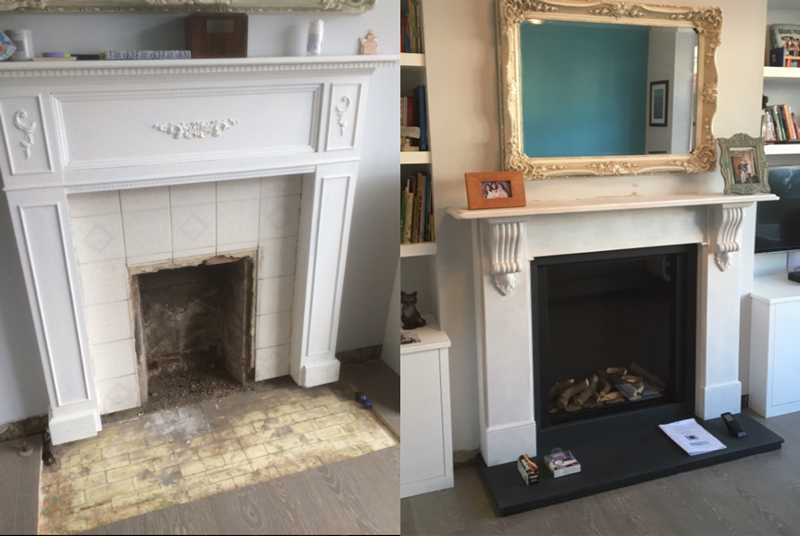 The Stonewoods Fireplace Buying Process: Simplified
1.      Of course the first thing in which people must do when buying a fireplace from Stonewoods is to select the fireplace that they like the best. Not only do we have a website which you can visit to browse our collections, but we also have a spectacular showroom based in Wandsworth that is home to some of the most impressive fireplaces available.
2.      In the first instance, the chimney should be swept and tested to verify the safety and compliance of the existing flue. This would highlight any issues or potential problems that would not be obvious on a surveyor's visit. We recommend Paul Clarke for the chimney sweeping as he will sweep, test and certify the chimney and also measure up and take photo's which will be used in a brief report which he would email over to us provided you tell him that you are a Stonewoods recommendation. He can be contacted on 07946 506909. 
3.      Upon receiving sweep reports a member of our team will then contact you to inform them that they've got the report and invites them to pop into the showroom to follow up about the products that they have selected. From there our expert sales team guide you to ensure that the products meet all of their individual needs and requirements. We then cost it up in the form of an estimate.
4.      The next part of the process would be for one of our surveyors or installers to attend site to double check the site conditions and firm up on everything.
5.      After surveys are completed and any revisions or amendments are detailed, orders can be placed and fitting dates are arranged.
6.      The average completion time from order to installation is 3 -4 weeks, however in the run up to the Christmas holidays this lead time tends to increase and before long the dates have run out!! So, anyone wishing to get a stove, fire or fireplace installed in time should come and see us as soon as possible.
7.       
If you have any questions regarding this process or would like to discuss anything fireplace related with our specialist and highly knowledgeable team, please do not hesitate to get in touch today – We are always delighted to assist.