We at Stonewoods are a conscientious fireplace company and take pride in our efforts to reduce our carbon footprint. We target this goal through our dedication in leading the way in implementation of balanced flue systems, utilising highly reputable companies such as Element 4, Infinity Fires, Gazco and Bodart & Gonay to ensure the highest standards and being able to offer the widest variety of products available in the fireplace sector. The key to these high-efficiency gas fires lies in their versatility of usage, they can be secured to an existing chimney via a traditional flue system or through an external wall with a balanced flue system. This makes installation greatly accessible to a number of properties.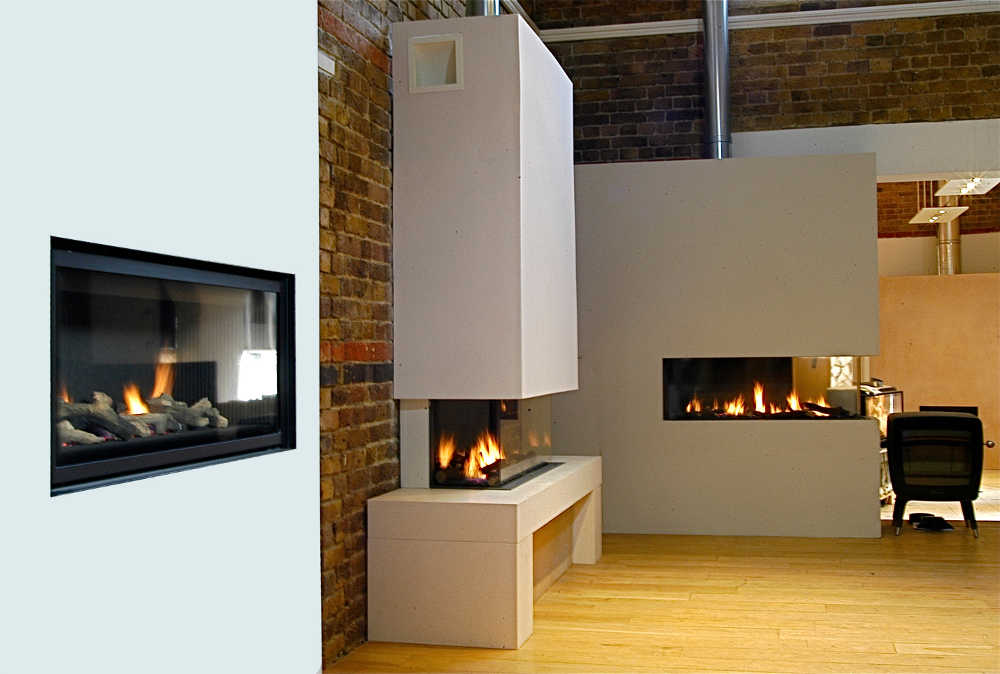 They are also far more efficient than the open fronted fires that preceded them having an efficiency rating of some 80%. This is a vast improvement on the previous 20% efficiency on standard gas fires with 80% heat loss heading up the flue. 
The systems we have on display in our showroom are fit for London Building Regulations making them some of the most stringently legislated products on the market. It is also an area that is going to be the overall future direction of the fireplace industry. With building regulations becoming more stringent over the years the glass fronted high efficiency gas fires is a necessity for new build projects in some London boroughs already. Contact us for more information or visit our showroom for live displays as shown in the pictures below. For a more comprehensive look at our high efficiency gas fire collection please click here.